The Scripture Lady is thrilled to be able to share with you some of her favorite illustrations of Bible verses from ABDA ACTS Art and Publishing!
One reason why I love surfing the internet is finding great and interesting sites. When I find one that completely inspires me, I feel as though I have found a goldmine. ABDA ACTS Art and Publishing is without a doubt one of these goldmines.  I have referred hundreds of people to this not-so-well-known site in all of my workshops and now I get to share it with you.
Click one of the buttons below.
They'll take you where you want to go!
ILLUSTRATION OF I JOHN 4:10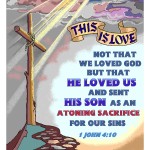 ILLUSTRATION OF PHILIPPIANS 2:6-12
ILLUSTRATION OF THE APOSTLES' CREED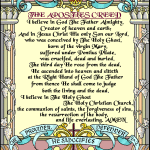 ILLUSTRATION OF PHILIPPIANS 2:13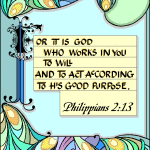 ILLUSTRATION OF GALATIANS 5:22-23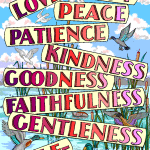 ILLUSTRATION OF ROMANS 11:36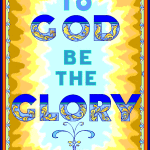 ILLUSTRATION OF COLOSSIANS 2:9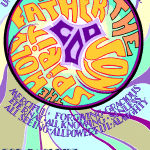 From the little information given, the site comes out of Australia and was started by Jill McBeath Riley, the author of most of the content, and artist, Fay Suter. The author's great insight into Scripture is to be commended. And the the artistry of Ms. Suter is beautiful as she illustrates some of the most beloved and well read Bible verses. Her pictures should be hung in every Christian education class for they are exquisite testaments to God's amazing Word.
In 2010, Ms. Riley passed away yet, thankfully, the site remains on the internet. We will continue to add to our library of ABDA ACTS art here at ScriptureLady.com. We do have their full permission to do so and we are very thankful for their generosity.
In addition to colorful art posters of Scripture, ABDA ACTS also offers coloring pages for many of the the same posters. We have begun to collect these as well since we know that many of your children will enjoy taking the time to color these eye-catching images.
What are some ways you can use these great posters?
1.  Print them off and hang them in your Christian classrooms or even in your homes.
2.  Give them to your children to use as an aide for memorization.
3.  Incorporate them in Bible review games or memorization activities.
4.  Have the children make greeting cards or bookmarks out of them.
Please enjoy these works of art and be sure to pass this page along to others who might be interested.
"…for the joy of the LORD is your/(my) strength."
Nehemiah 8:10
(Click here for a sample of this Bible verse song.)