Thank you for your interest in learning more about The Scripture Lady's Elementary LIVE Bible Song Programs
Watch these video clips of The Scripture Lady in action sharing Jesus with elementary kids:
What can you expect from 

The Scripture Lady's Elementary Bible Song Programs 

for kids at your church or school?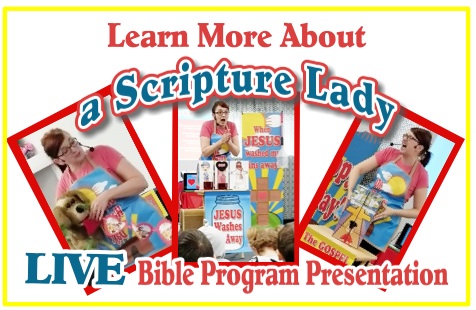 * A clear and accurate presentation of the Gospel for kids.
* Original music, creative Bible storytelling, Bible object lessons and puppetry.
 * Loads of props and visuals to keep ALL the children focused and attentive.
 * A visually colorful and inviting stage setup.
 * Total audience participation.
 * And LOTS of fun!
Book your Elementary program TODAY!
All of Scripture Lady's Bible Song programs are designed to get your children applauding the Word of God!
Each presentation is brimming over with fun-filled Gospel songs for kids. Every child will feel like a "Star of the Show" as they perform all of Scripture Lady's toe-tapping moves.
The Scripture Lady is a "pro" at presenting the Gospel in a creative and kid-friendly way.
Through catchy tunes and eye-catching props your kids will have a SUPER time learning about God's Word, the Bible. All performances are perfect for Chapel lessons, biblical instruction or any other fun event you desire.
Take a look at just some of the titles of current Elementary Chapel Times: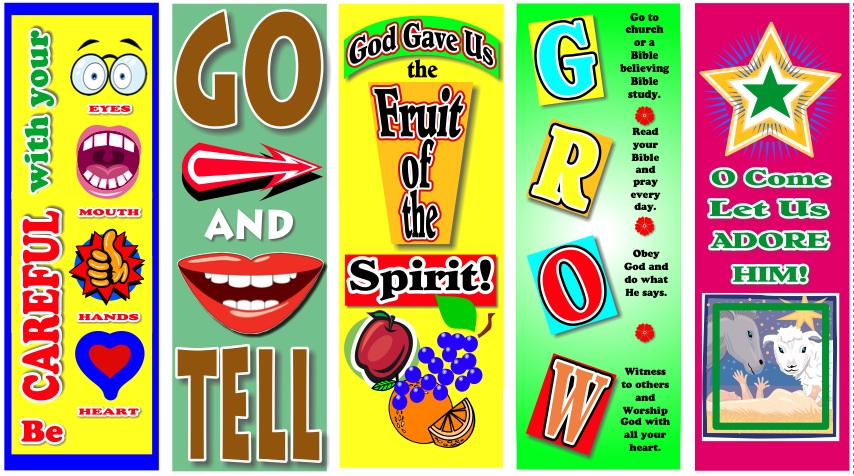 A Scripture Lady program lasts approximately 45 minutes.
I am happy to work within any time constraints you may have.
My programs can be shorter or longer depending upon your needs.
Listen to what other schools are saying about The Scripture Lady!
Pricing for a LIVE Scripture Lady Bible Time Program:
First of all, my passion is to creatively share the Bible with kids. I do not want a lack of funds to keep you from inviting me to minister to your children. Below, you will see the suggested honorarium pricing. However, I am HAPPY to come for FREE and be a blessing to you and your program. You only need to ask.
1.  For a First-Time performance, I offer my "Get To Know Me Deal" for half price which is only $100.
2. After the first time, the suggested honorarium for a presentation is $200, however, I am always more than willing to work within your budget. Please do not hesitate to ask for a discount.
3. If you are interested in having me share my Chapel times on a more consistent basis, I offer a package deal which entitles you to a price of only $150 each program when you schedule 6 or more performances throughout one calendar year. 
---
A Sample of The Scripture Lady's Elementary Bible Song Programs Offered:
The Scripture Lady has written over 20 Bible Song Programs for Elementary kids. Below is just a sample of these truth-filled, Jesus-centered programs.
The Wordless Book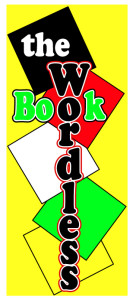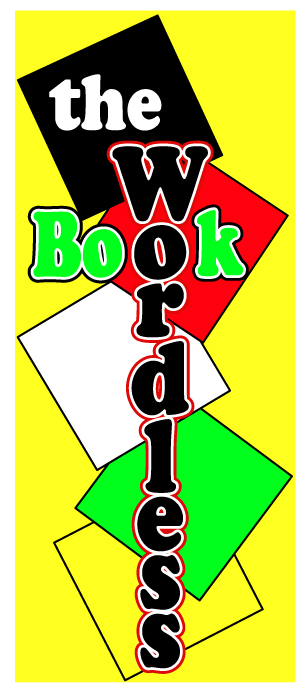 If you've never heard of the Wordless Book – you're in for a big treat! The Scripture Lady will share the Gospel by giving significant meaning to each of the 5 great Wordless Book colors – yellow, black, red, white and green. Your kids will be challenged to invite Jesus into their lives after they have sung their way through great key Gospel verses.
Scripture Song verses include John 3:36, Neh. 8:10, Romans 3:23, Ole, Ole, Ole, John 1:12, 2 Peter 3:18, Rev. 21:4.
---
 Make Every Effort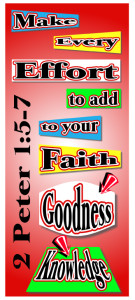 "Make every effort to add to your faith, goodness and to goodness, knowledge and to knowledge, self-control. and to self-control, perseverance, to perseverance, godliness and to godliness, brotherly kindness and to brotherly kindness, love." 2 Peter 1:5-7  What a great truth to share with our young ones who are growing in their faith in God. This program will challenge your kids to grow in areas that this wonderful verse proclaims through Bible verse songs, Bible review games and creative Gospel Magic object lessons.
Scripture Songs include "Make Every Effort", "Run with Perseverance", and the hymns "He's Got the Whole World in His Hands" and "Oh, How I Love Jesus" along with the games: "Listen for the Good Shepherd" and "Brotherly Kindness Sword Drills".
---
Let's Grow in God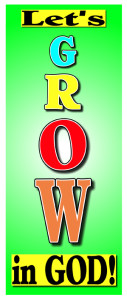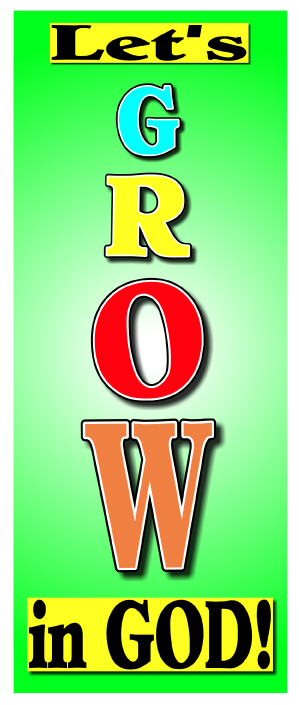 Invite the Scripture Lady to challenge your kids to G-R-O-W in God. Using the acrostic of the word GROW, your children will learn to grow in their relationship with God by G – going to church, by R – reading their Bible and praying every day, by O – obeying God's Word and putting it into practice and by W – witnessing or telling others about Jesus. Of course each point is backed up by Scripture Lady's great Scripture Songs, so don't delay!
Scripture Song verses include Psalm 100:3, Luke 19:10, Psalm 119:89, Isaiah 40:8, Psalm 119:97, James 1:22, Titus 3:5.
---
The Fruit of the Spirit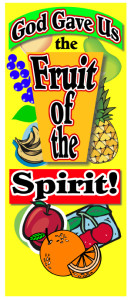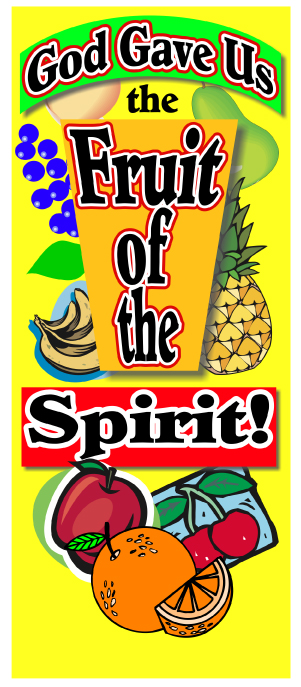 Love, joy, peace, patience, kindness, goodness, faithfulness, gentleness, self control. Which one is your favorite? Well, it's Scripture Lady's goal that after your kids see this program, they'll want to have all 9 of them in their lives. This program is a somewhat revamped version of the original program that started Scripture Lady's ministry. What a blessing it is to still be able share God's awesome Fruit after all these years.
Scripture Song verses include Gal. 5:22, Heb. 10:24, Luke 2:14. Psalm 40:1, Eph. 4:32, 1 Cor. 16:13, 2 Peter 1:5-7.  
"Whoever believes in the Son will have eternal life, but whoever rejects the Son, will not see life."
John 3:36