Testimonials for Scripture Lady's Children's Ministry Resources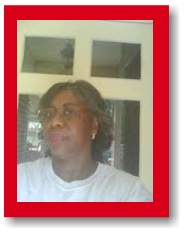 I teach 4-5 year olds (some 3 yr) Sunday School once a month.  The month of August, our scripture was Proverbs 22:9, about being generous.  I implemented 20 Reasons to Pray, into my lesson. I helped them understand that praying would help them be generous, even when they didn't want to. It was amazing.  Little people don't realize what they can do until we teach them. They were excited about what they could pray about.  They shared, as their parents picked them up, that they (the children) would be praying for the parents that week.
Wanda Beasley, Sanford, NC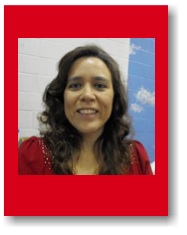 Using these games has put some life back into my Sunday School class.  Children need to have visuals as children will retain 70 to 80% of the information that is learned with visual objects. 
Rebecca S., Green Bay, WI
Our children's ministries so enjoyed using the "Ask, Seek and Knock". They had fun with the entire process and it will become a part of the repertoire. The "20 reasons to pray" was so good, we decided to adapt so it could be used across all the ages.  God bless you with continues creativity with His Word!
Wilma Kirk Lee, MSW, LCSW

They are great games and I do plan on using them every time I get a new group of kids.  Plus, with the Book cards, we will use them alot!  These children will learn!  Thanks for all you do. 
Valerie Westholder, Banning, CA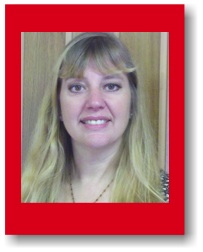 I hope your time in church was as wonderful as ours was, today….We were able to play the Faith or Fear Factor Game. The cell phone on vibrate at the bottom of the bowl was a big hit.  (I had another phone and called mine as they reached in)  I also used my husbands "Gummy" bait worms. They are made of slimy silicone and feel very real.  No hooks though!!  :} The kids enjoyed it…  That may have something to do with the bugs!!
Nancy Dillon, Kings Highway Faith Fellowship

Our kids LOVED the Bible book cards games the best!  It is amazing to watch them get so excited, and even more exciting to see the younger kids wanting to learn too!  I especially love that there are so many games and that we can alter them to fit the age groups we are working with! 
Mandy Simmons, Spokane, WA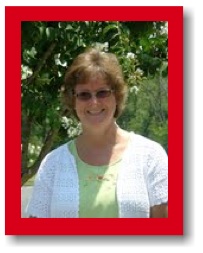 Once again, I've been so blessed to have found your site a few months ago.  It's has helped me to recharge my Bible Drill batteries as I start my 14th (or is it 15th?) year in Bible Drill.
Karen N., Hahira, GA

I used the Children of God song and Duck, duck game with a small group of kids at the mission.  Their ages ranged from 3-8 and they are very difficult to teach because of lack of proper discipline.  They enjoyed the game very much. Thank you for your ministry and I will be using some of the other songs and games in your curriculum.
Kathie M. – Long Beach, California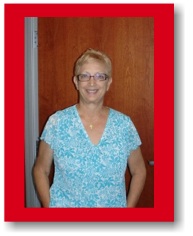 My husband and I lead the Children's Ministry at Calvary Chapel Ahwatukee (in Phoenix, Arizona).  We have approximately 60 children in 5 age groups.  We have been teachers for 3 years and ministry leaders since last November.  With limited funds, we are always looking for inexpensive ideas and tools to bring the Word of God to our children.  Scripture Lady's (Kathy Vincent's) new tools, Scripture Lady's Sing a Song and Play a Game Curriculum Book, has been a great help this summer.  We are spending the 9 weeks of summer teaching our children the Fruits of the Spirit, and the illustrated cards and Fruit Salad game have definitely come in handy.  Being a Grandma and Papa – the illustration about Love (the Grandma and Grandpa showing each other love) always gets an extra laugh from all the kids. Thanks Scripture Lady for helping to give the Fruits of the Spirit a visual aspect in the learning process.
Barb and Michael H. – Phoenix, Arizona, Calvary Chapel Ahwatukee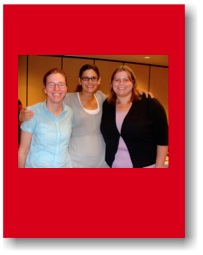 I have been teaching Children's Church at Calvary Chapel Brentwood in Tennessee, for about 3 years now.  I have taught all age groups and during that time I know we have been looking for something for our nursery age that would put the word of the Lord in their hearts but was at their level.  Scripture Lady's Sing a Song and Play a Game Curriculum Book is perfect.  The songs were easy to learn and the games that went along with them were so easy to learn, set up, and play.  The kids loved the games that went with Jesus Loves Me and I'm In The Lord's Army.  Visually stimulating that age group as well as helping them with their tactile functioning is wonderful!  They laughed and really got into them – something I haven't seen in these kids in a long time!
Michelle W. – Brentwood, Tennessee
"Let the Word of Christ dwell in you richly as you teach and admonish, with all wisdom and as you sing psalms, hymns and spirituals with gratitude to God."
Colossians 3:16
(Click here for a sample of this Bible verse song.)