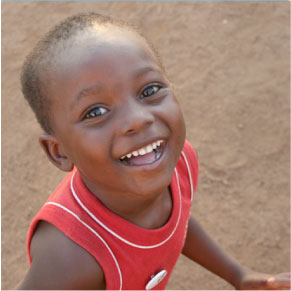 Bible verse games are great for preschoolers. Here is a fun game for Psalm 139:14: Who Did God Make Swell?
In a previous article I gave a fun Scripture activity to help your preschoolers learn the truth of Psalm 139:14 which says, "I am fearfully and wonderfully made.  I know that full well!"  I love Bible verse games and here is one that goes along nicely with this verse.  It's called "Who Did God Make Swell?"  Try playing it with your children to help them learn that God didn't make any mistakes when He created each one of us.  (By the way, the Bible says that God looks at our hearts.  Let's help our children both young and old realize that even a person with a disability was carefully made by God's loving hands.  His children are precious in His sight!)
Who Did God Make Swell?
For this activity, you will need to take pictures of your children – the bigger the better.  Cut them into four pieces.  Place the pieces of each picture in its own envelope.  You are now ready to play the game.
Read Psalm 139:14 to your children.  Talk about how wonderful God made each of them.  You might try and point our something special about each child.  Now say that you have some envelopes that contain pictures of every child in the class.  Ask a child to come forward and pick an envelope.  Take one of the pieces out and lay it on a table for all the children to see.  Ask, "I wonder who this is?"  Let the children make a guess.  After each guess add another piece to the picture until the full face is revealed.  End each unveiling with the words, "I think God made (Joshua) just swell!"  "Now let's say our memory verse together."  Have the children recite the verse then have someone pick a new envelope and repeat the activity.
If you liked this Sunday School/Homeschooling idea, then sign up to receive Scripture Lady's Free Email Kid Tips packed full with creative ideas and receive 6 FREE Bible Review Games to help get the kids you minister to excited about the Bible! Just go to www.MyFreeBibleGames.com to fully subscribe.
Also, don't forget to "LIKE" me on Facebook. Just click on my Facebook logo to the right. Thank you!
If you're into Twitter, click on the cute little bird!
"How great is the love the Father has lavished on us that we should be called children of God."
1 John 3:1