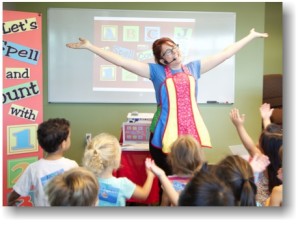 The Scripture Lady has spent the last 17 years traveling around southern and northern California sharing her musical children's ministry programs to both Christian churches and schools.
Sharing God's life-changing Word to children is a great honor. 
Let the Scripture Lady share her Bible song programs 

with your elementary and preschool children to help them learn God's amazing Word, the Bible!
"I want you to know that on all of our evaluations, YOU are the most 'favorite' part of our Child Care event. Thank you for blessing us with your God given talents and heart for His word."
Becky Downs, Children's Minister, Saddleback Church Lake Forest
Bible Songs for Kids – The Good Sam Song – Presented by The Scripture Lady from Kathy Vincent/The Scripture Lady on Vimeo.
A Scripture Lady Bible Song program is designed to get your children applauding the Word of God!
Each presentation is brimming over with fun-filled Bible verse songs for kids. Every child will feel like a "Star of the Show" as they perform all of Scripture Lady's easy to learn toe-tapping moves.
The Scripture Lady is a "pro" at creatively presenting the Bible. Through catchy tunes and eye-catching props your kids will have a SUPER time learning about God's amazing Word.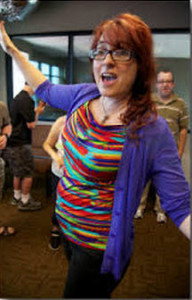 All performances are perfect for Sunday school time, Chapel time or for your VBS (Vacation Bible School).
WHAT CAN YOU EXPECT FROM A SCRIPTURE LADY BIBLE SONG PROGRAM?
* A clear and accurate presentation of Scripture.
* Easy to remember Bible songs for kids accompanied by fun and appropriate moves.
* Loads of props and visuals to keep ALL the children focused and attentive.
* A visually colorful and inviting stage.
* Total audience participation.
* And LOTS of fun!
 "The Scripture Lady's unique and effective way of presenting The Word through music & movement had the children wanting more…"
Christian Church Preschool of Lemon Grove, CA
To book your Bible Song Program, please contact
Kathy Vincent at 714-331-7192
or email us at thescripturelady@gmail.com.
Bible Songs for Kids – Know-ow-ow from Psalm 100:3 Presented by The Scripture Lady from Kathy Vincent/The Scripture Lady on Vimeo.
"Peace I leave with you; My peace I give to you.
I do not give as the world give.
Do not let your heart be troubled and do not be afraid."  John 14:27
LOCATIONS: The Scripture Lady performs in Orange County, Los Angeles County, San Diego County and San Bernardino County